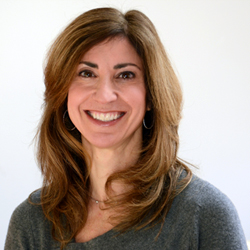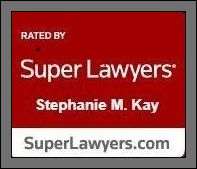 Stephanie M. Kay has devoted the last 18 of her 25+ year legal career to representing the needs of skilled nursing and assisted living facilities in all areas of healthcare collection and reimbursement recovery including litigation and guardianship actions. Stephanie's strong reputation as the leading New Jersey practitioner in this area of law is a result of her ability to help clients streamline internal processes and procedures for corporate collection policies and to counsel facility staff on pragmatic legal strategies for reducing outstanding private and Medicaid receivables. In addition, she counsels clients on Admission Agreement language relevant to collection matters; provides advice on discharge planning issues and handles general commercial matters that arise in the course of operating a healthcare facility.
From 2014-2018, Stephanie served as a Trustee of the New Jersey Chapter of the National Academy of Elder Law Attorneys (NAELA). Stephanie is a past Chairperson of the New Jersey State Bar Association's Elder and Disability Law Section and continues to be an active member of the section. On several occasions, Stephanie has been a featured speaker at the Annual Elder Law & Disability Law Symposium and regularly presents continuing legal education seminars on nursing home/elder law issues for the New Jersey Bar Association in addition to holding in-service educational seminars for clients. As a representative of the New Jersey State Bar Association, Stephanie has testified before both the New Jersey Supreme Court as well as the New Jersey State Legislature on several proposed changes to guardianship court rules and laws.
Prior to forming The Kay Law Firm in 2011, Stephanie managed the healthcare practice group at the Newark, New Jersey firm of Lite DePalma Greenberg, LLC. A fitness enthusiast, Stephanie is also a passionate traveler and cook. She and her husband have two daughters and Lou, a silver Labrador, who serves as the firm's official greeter during office hours.